Dear Sailors, Friends and anyone interested of the Dehler30od. After two years we are happy to be on the Dusseldorf boat show again. This year one of our Dehler30od's will be displayed on the exhibition in hall 15 stand G21. Form 21.01. - 29.01. the exhibiton will open from 10am till 6pm. We are looking forward to see you on site and hope for a great boat show in 2023. If you have any further questions about the exhibition feel free to contact us via info@dehler30onedesign-class.com or visit the officail website of the boat show.
See you then, really looking forward to see you!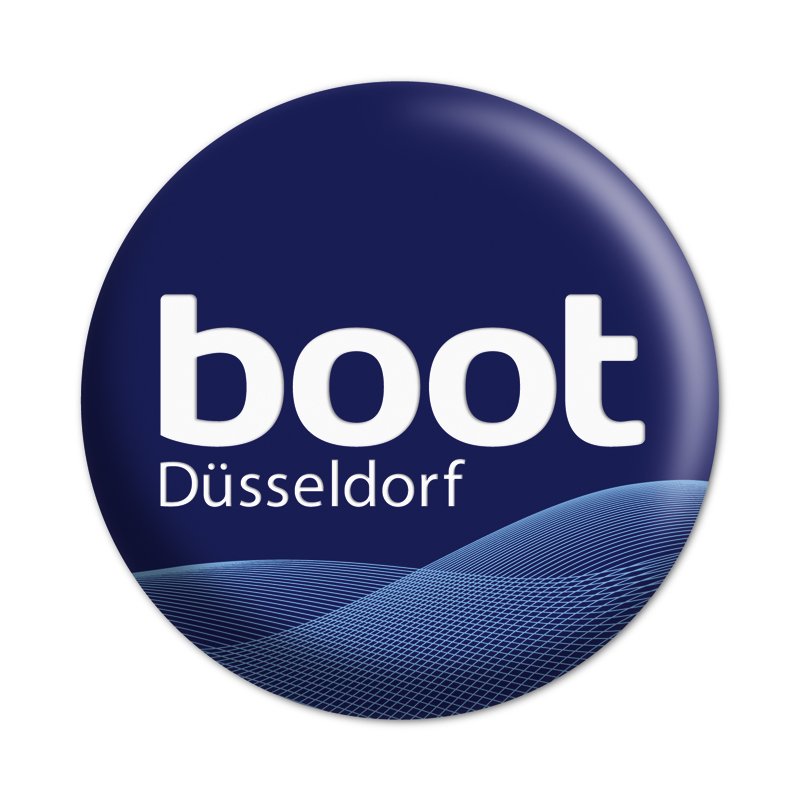 For all lovers of double handed sailing, offshore regattas and single handed sail sailing
Welcome to our class association sail racing website. We feature double handed regattas, offshore races, shorthanded races and lots of other offshore sail racing activities to set new standards in offshore racing with a large field at a high athletic level.
The aim of the class association is to promote recreational and competitive sail racing with the Dehler 30 one design yachts under the management of the class association. Under the direction of Uwe Barthel (chairman), Karl Dehler (technical chairman), Alexander Busher (sports administrator), Niklas Schwab & Henrik Wulf (public relations) and Andreas Deubel (treasurer), the association sets course for national and international regatta events. For the 2021 season, participation in the double-handed regatta Baltic 500, the long-distance race Rund Bornholm and as well as an exciting International German Championship in Olpenitz are planned. The Dehler 30 one design is to establish itself just as quickly at international offshore regattas.
Dehler 30 one design class is planning for an exciting single handed, double handed and mixed offshore sail racing season 2021
Twelve Dehler 30 one design offshore boats from Denmark, Sweden and Germany have already registered for the Baltic 500, starting from Strande, Germany on May 12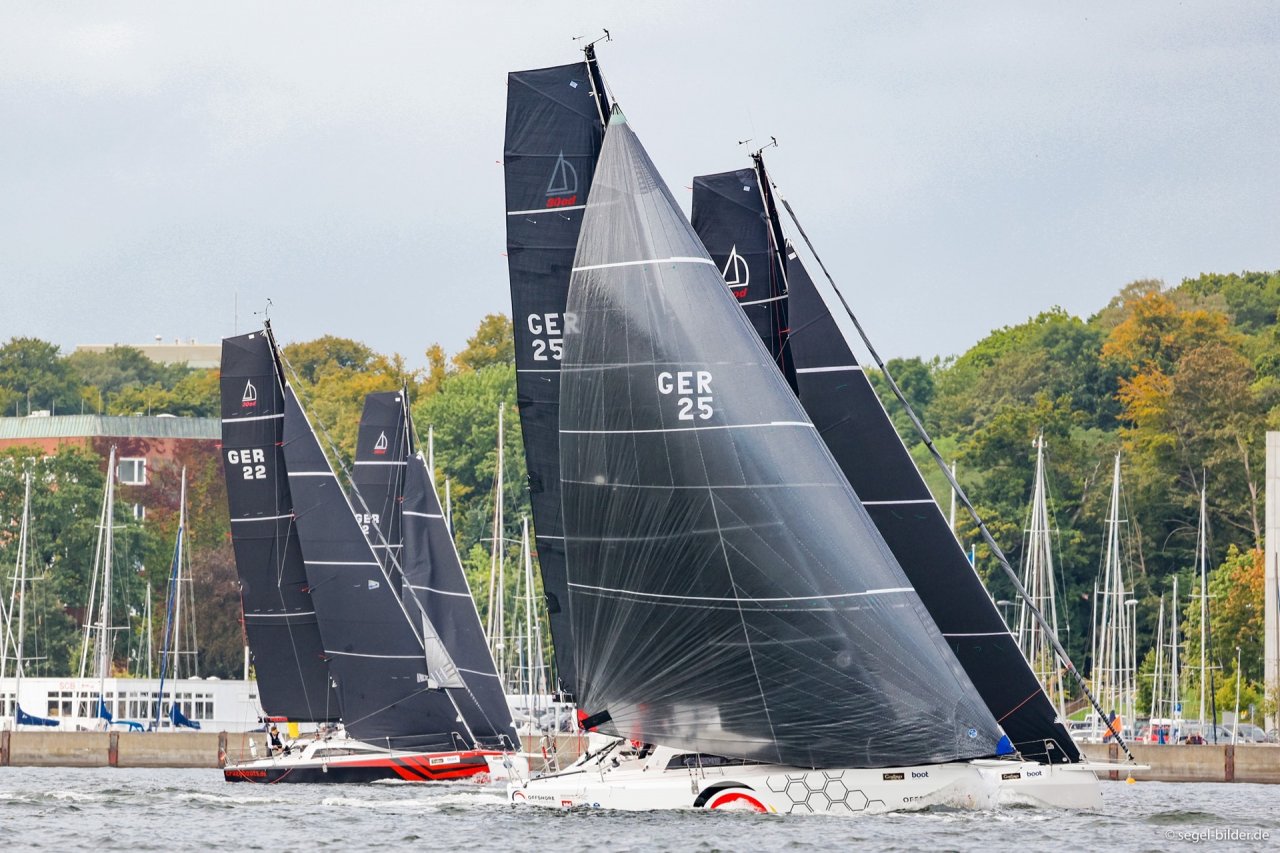 ‪The Baltic 500 offshore regatta is the first out of three races for the Dehler 30 one design series 2021 deterimining prizes for the best sailboat owner / helmsman and the best sailor of 2021. The series will continue with the Dehler 30 one design class entries for Rund Bornholm and the offshore season final INTERNATIONAL GERMAN OPEN D30od in Olpenitz.
The Dehler 30 one design-Meeting and Dehler 30 one design Open Boat from April 21 to 24 in Rostock will open the season and welcome all boats and members of the class association for some tuning, training, racing and our annual general meeting. Everyone interested in having a closer look at a Dehler 30 one design and their sailors is invited to our Open Boat event on April 24 in Rostock. All highlights of our racing calendar, including Nordseewoche, Blueribboncup, INTERNATIONAL GERMAN OPEN D30od 2021 and Silverrudder are published in our racing calendar.

The class association will continue to improve international cooperation and establish the Dehler 30 one design as an international one design class within offshore doubles and mixed offshore activities. The Dehler 30 one design crowd is looking forward to a spectacular season as well as the acceptance of an international one-design class.
Dehler 30 one design regatta fans are looking forward to an exciting offshore regatta season.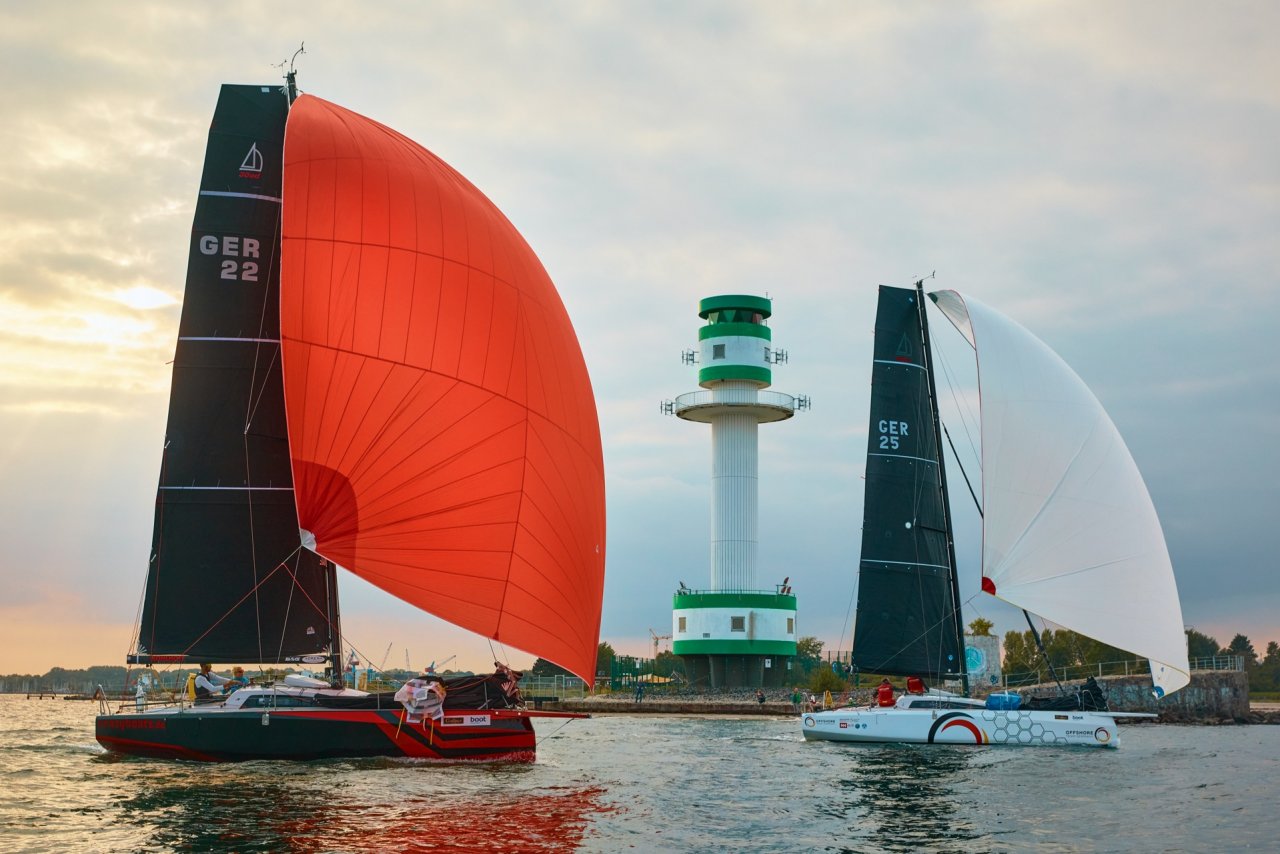 360° view from inside the Dehler 30 one design offshore racing boat
get inside the double handed, fully crewed offshore and single handed race boat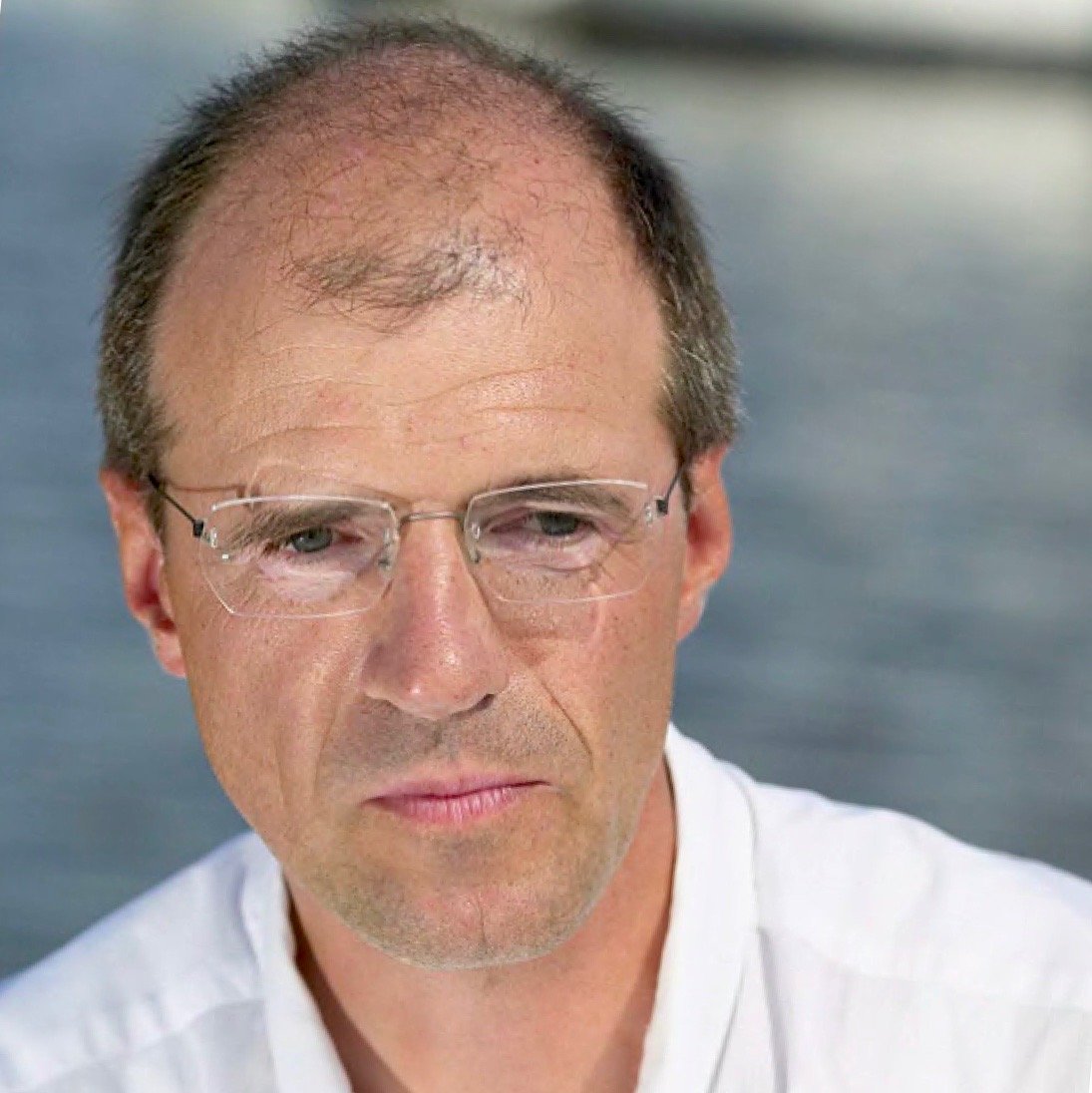 from Dehler with love
"It gives me great pleasure to finally be able to implement such an exciting one-design project in Germany again!" Said Karl Dehler, the driving force behind the development of the Dehler 30 one design: As the son of the Dehler company founder Willi Dehler, he is passionate about sailing in the blood. For Dehler, it is a significant component of numerous innovations and trend-setting inventions. And the successes speak for themselves: Under Karl's project management, Dehler has already won numerous prestigious awards and has been repeatedly honored and nominated for the titles Boat of the Year and European Boat of the Year. His expertise, competence and above all passion are based above all on years of experience as a still active regatta sailor. In 1984 he won together with Torsten Conradi the world championship title on the db2 positron.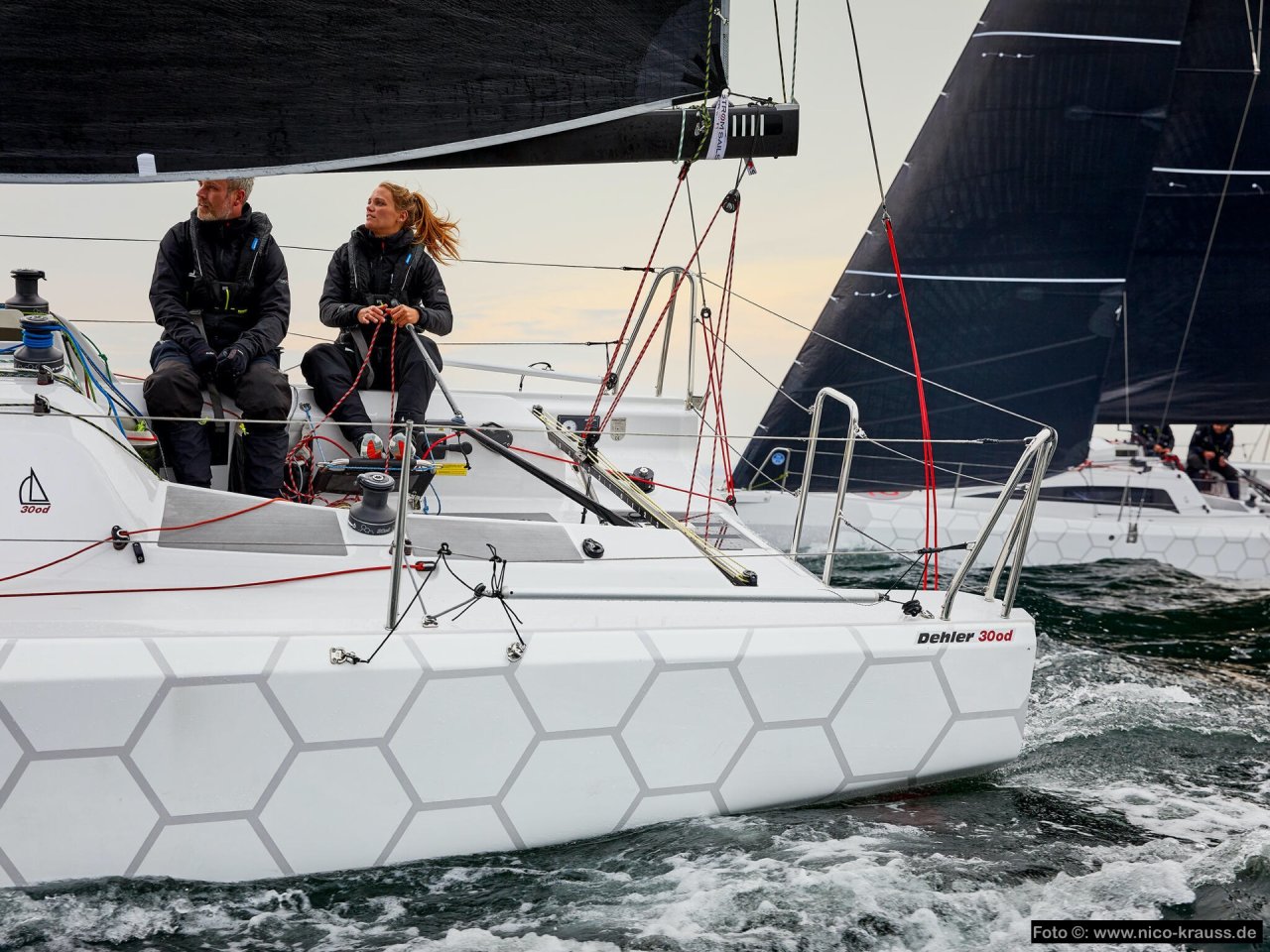 Gallery of offshore sailors with theire Dehler 30od
Double handed, mixed offshore and single handed sail race photos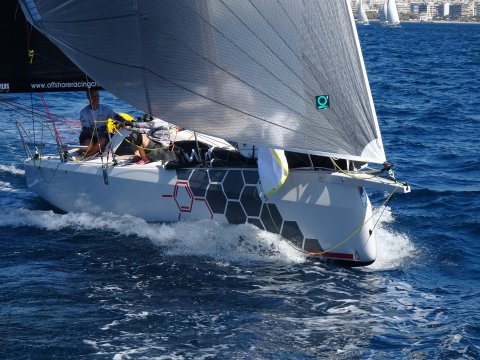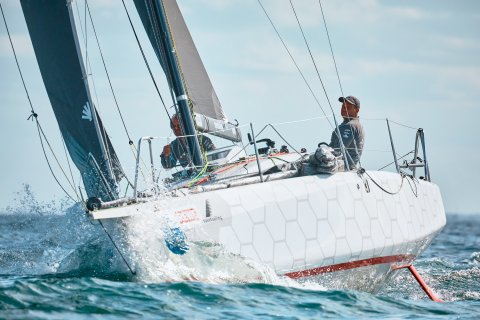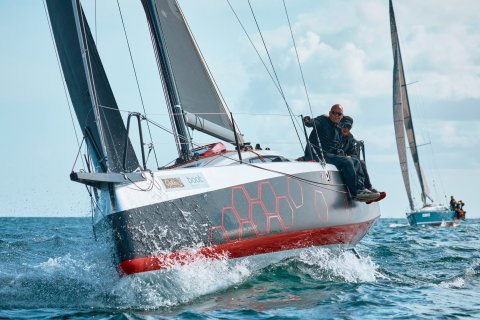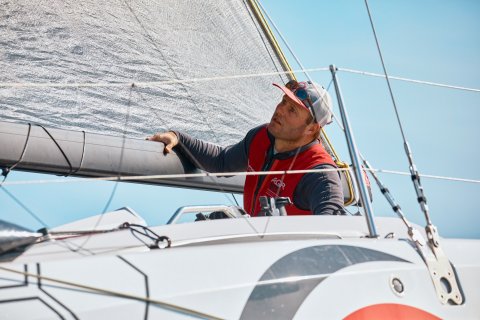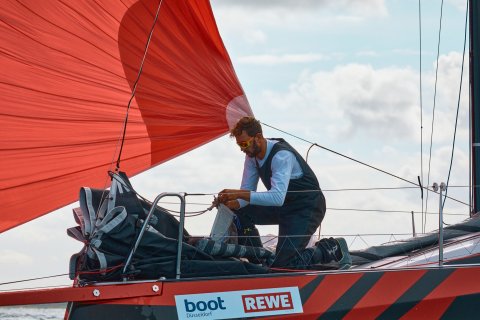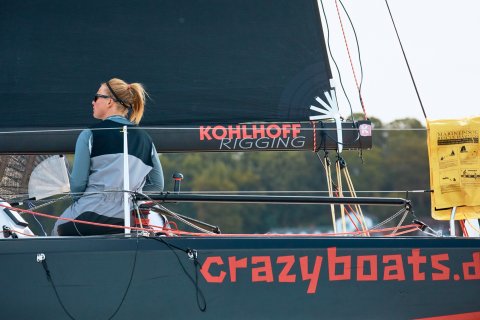 +68 pictures
Interview with Kunt Frostad on Dehler 30 one design
Hello my name is Knut Frostered I'm the CEO of Navi Co who also owns the brand B&G which is present on this boat behind me. I have a long history in ocean racing in addition to working in the sailboat industry, so I used to be the CEO of the Volvo Ocean Race for eight years and before that I was also participating in the Volvo Ocean Race. Four times around the world twice as a skipper and then some Olympic Games before that, so I have a long history in sailing and am quite passionate about ocean racing.
What Is your overall impression of the boat?
My overall impression of this boat is it's very good I think it's it smells quality there's a lot of really good quality equipment and I think the design is very much in line with the current sort of our thinking and of ocean racing, so it's the first sort of 30 foot boat I've seen that's really looking like it's a 2020 boat. It's so a very good impression of the equipment very good to play impression of the layout I think it looks like the people involved in this project have been spending a lot of time thinking about the details and putting some experience into it.
Which details do you like most?
I think what I like most with this boat I think it gives a feeling it's quite solid and for me racing offshore you know you really have to trust equipment. I like the sail plan a lot it has quite an advanced sail plan, it's very accessible. I like the retractable driveshaft of the propeller. In a small boat like this to the get rid of the sail Drive and the propeller shaft under the water has a big impact on the drag, so it makes the boat a lot faster. I think the general cockpit layout is simple but very functional. It is a functional boat, and it looks easy to sail fast with it.
Why is a one design class useful?
Well I'm a huge fan of one design boats. Those who know me and racing know that that's where I really believe you sailing needs to go. In racing with boats, the alternative to one design is a game where whoever spends the most money has the best chance of winning, and I think that's why one design is what everyone in the end loves. Typically, when you ask racing sailors if they have different boats they all think they have the best boat when they start and when they finish they all want the boat that won. So in the end they all want the same boat. That's why one design is such a fantastic concept and I think this boat to me is the future. It's what sailing needs to be, and it's what sailors like to do. The fact that you race under equal terms means the best sailors are winning and that the sailors are becoming better sailors because they are challenging each other and learning from each other knowing that they have the same boat.
Why is the Dehler 30 one design best suited for Olympia / offshore races?
Well I know there's a few boats that are trying to be to become the Olympic offshore class for world sailing. I think this is a good candidate. To be an Olympic boat you have to be able to function in a lot of conditions. The sailing venues around the world that would be relevant are very, very different. I think the key is that the boat has to be extremely tight on the one design side, and it has to be a quality boat because the boats will be used a lot. In any Olympic participation people are going to train a lot and spend a lot of hours compared to any other racing. There's almost no scene where people are training more than in the Olympic scene.
To me, it looks like the boat is very accurate, and it looks like the finish and the details are very exact. I know they have spent some effort into that and that's important to become an Olympic class. I think that mixed-offshore is a very interesting part of Olympics. I've done both offshore and Olympics, so I know the differences and I think that for me the offshore sailing is the most interesting part of sailing. It's the same intensity as you have with round boat racing, but it's much longer much more an endurance sport, and I've been a big promoter of bringing women into the sport in the Volvo Ocean Race we brought women in and now that's part of the race and I think it's extremely interesting to have that combination in sailing and to be promoter of gender equality. It just makes it a lot more interesting for more countries and more people to follow the sport so that's good.
What do you think of short-handed sailing?
I've done a bit of offshore single-handed sailing not really around the world or anything like that. I think the interesting thing with short-handed sailing is that you have to become a very good sailor in every discipline. You have to be good at trimming, driving, navigating doing the weather, making decisions, and know how to fix the boat. Short-handed sailors in general are in my view the best sailors in the world today because they are really all-round sailors. They are very good at everything on the boat, and they are on a very high level today. It's probably the discipline in sailing that has accelerated the most the last ten years and the absolute best short-handed sailors we have today in François Gabart and Thomas Coville, these guys are in my opinion the best sailors in the world.
What equipment on the Dehler 30od catches your eye?
The equipment dealer have used in this boat this is really high quality and that's really important because when you have one design you should never try to compromise. That's because this is going to be used a lot, and it looks functional to me. They have obviously taken the best instruments that you can get with the plotters and the whole sail set of racing set up from B&G simple but very visible and very accessible. I obviously like a lot to have the multifunction display in the cockpit then you have it accessible at all times. I think it's a functional boat with very good equipment, I'm really impressed with it. The Stealth Drive with the propeller is a cool feature I think. We had that in the Volvo Ocean Race as well with the Volvo 70s.
I think Dehler has found a really good solution to it because it's quite complex to get the propeller up in the hull and make that tight and make it smooth and make it accessible. I just went through with them how they retract and extend the shaft, and it's very quick it seems to work really well. It obviously is a feature that takes away a lot of the drag on the boat, so it's a really strong performance feature, and it's going to make the boat quite a lot faster. Which is absolutely a nice feature and in general the boat feels solid. The cockpit this is large, and it has very accessible trimming functions, so I like it.
Would I sail this boat with my family?
I would absolutely do that, I think that this is a fun boat to sail. I think it's quite easy to sail, the layout this is safe and really very accessible, so it's not a complex boat to bring children or bring your family. I have sailed a lot with my kids and my wife so for them this would be a very fun boat to sail with, and I think it has all the room inside it has a really big space inside. Nice bunks both fore and aft and plenty of space really, so this is a use useful boat. A lot of the things you see inside boats today are not used so much but in this boat you have the space where you need it and plenty of storage so no I think this would be a fun boat to bring the family out with.
World wide awards and honors for the Dehler 30 offshore yacht